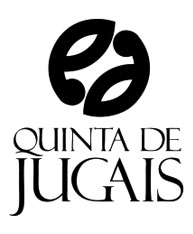 Holder of a history full of successes, Quinta de Jugais focuses on quality and excellence, or their products or their services.
The main objective consists in take up to consumers a wide selection traditional products. The company has a diversified product offering that allows our customers to find variety, freedom of choice, high quality and a set of very complete services.
Over the years of existence of the Fifth Jugais has always been at the forefront, anticipating trends and making a careful selection of the highest quality, with a modern and contemporary image.
Since the formation of our Business Support Service, the Farm Jugais has published, exclusively, the annual exhibition catalog of the various products specially selected for the Christmas offers of the companies.
The satisfaction and confidence of our customers are the priorities of our company!

Pumpkin With Walnuts Jam - Quinta de Jugais - Coun.....

Pumpkin With Almond Jam - Quinta de Jugais - Count.....

Pumpkin Jam - Quinta de Jugais - Countryside aroma.....
Showing 1 to 3 of 3 (1 Pages)