Availability:

7

Product Code:

Moth Balls

Weight (grs.):

75 grs.
Description
LOT Quality Aromatic Cedar Wood Moth Balls
Scents: Pine / Lavender / Orange Blossom / Roses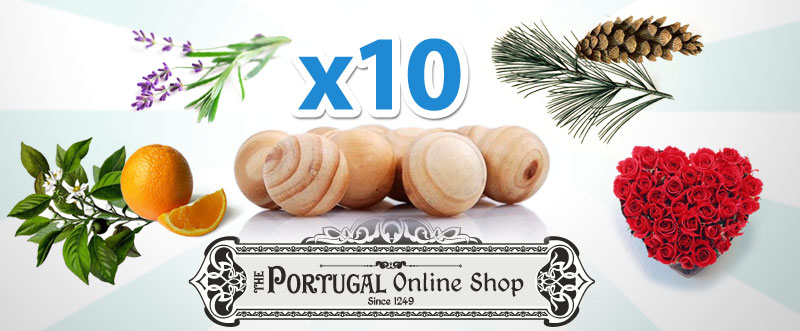 Product Description:
You are purchasing a pack of 10 Quality Scented Cedar Wood Moth Balls.
These balls are by tradition the best natural way to combat and reppel moths and other little bugs such as ants and spiders, as well as removing those moist and musty smells. Just distribute them in your drawers and wardrobe. These balls have an extremely pleasant scent, made from 100% pure vegetable oils, specially indicated for a healthy and aromatherapy filled environment. They last a long long time, and you can revitalize the scent by simply rubbing the ball with a bit of sandpaper!
Each ball diameter is approximately 25mm.
Available scents:
Pine - Fresh and revitalizing Pinus perfume
Lavender - The strong aroma of lavender, a unique a lovely wake up scent
Roses - A delicate bouquet of roses in a soft and tender aroma
Orange blossom - The freshness and swett perfume of orange blossom and leaves
Note: Beware of other cheaper items. Wood and scents quality may not last as long, and may be filled with hazardous chemicals, bad for your health.
How to buy:
Please use the options selection box to choose which scent you want.
Number of Reviews : 1
Average Grade : 4 /5
B. Ana Beatriz
on 09/11/2015
4/5
Cheiro agradável,