Availability:

4

Product Code:

Body & Bath Soap

Weight (grs.):

110 grs.
Description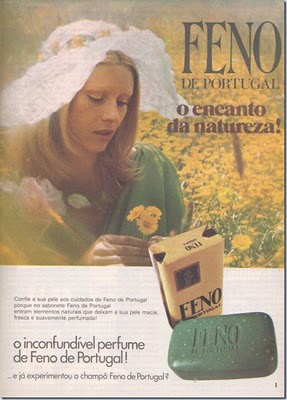 Still a best seller these days, the Feno de Portugal body soap has been around ever since the 70's!
Literally translated as Hay, and considered as a nostalgic and traditional product, it's strong and fresh scent was and still is unmistakable!
Presentation: 90gr single soap or a pack of 4 soaps.
Ingredients:
Sodium tallowate; Sodium Palm Kernelate; Sodium Palmate; Aqua; Parfum; Glycerin; Sodium Chloride; Citric Acid; Pentasodium Pentetate; Tetradibutyl Pentaerithrityl; Hydroxyhydrocinnamate; Benzyl Benzoate; Citronellol; Eugenol; Geraniol; Limonene; Linalool; CI 11680; CI12490; CI74260; CI77891
Number of Reviews : 4
Average Grade : 4 /5
O. James
on 31/01/2017

5/5
Excellent
. Filipe
on 31/12/1969

1/5
Feno De Portugal
Agora pertence à Colgate e é fabricado na Turquia. Não comprem.

It used to be a portuguese brand, but now it's owned by Colgate and is manufactured in Turkey. In respect to the original brand please don't buy this product.
. Peter Hart
on 31/12/1969

5/5
Didn't see this one for such a long time! It's nice to see it here! I remember as a kid my grandma used to have one on the shower at all times, and the smell in the bathroom was superb!
. Irene
on 31/12/1969

5/5
I always have Feno at home. Love to keep it in my drawers with my clothes and to wash.
It calms me down, makes me feel closer to Nature.